Introduction:
On a scintillating day of golf, Brookes Koepka exhibited nerves of steel, skillful shot-making, and unwavering determination to emerge victorious at the prestigious PGA Championship. The tournament, held at a magnificent golf course, provided the ideal backdrop for Koepka's masterful performance. With each swing, he demonstrated why he is regarded as one of the finest golfers of his generation. In this blog, we will delve into the highlights of Koepka's exceptional triumph and explore the key factors that propelled him to clinch the coveted PGA Championship title.

A Tale of Tenacity
Koepka's journey to the PGA Championship victory was marked by sheer tenacity. Over the course of the four-day tournament, he faced fierce competition from some of the world's best golfers, each vying for the top spot. However, Koepka remained undeterred, exuding an unwavering belief in his abilities. His unwavering focus, mental toughness, and resilience in the face of challenges were pivotal in his ultimate success.

Unleashing the Power of Precision
One of Koepka's distinguishing traits is his exceptional precision on the golf course. His ability to hit long, accurate drives and consistent iron shots sets him apart from his peers. Throughout the tournament, he showcased his remarkable precision, seamlessly maneuvering the ball around the course with poise and finesse. Koepka's calculated approach and meticulous attention to detail were instrumental in securing crucial birdies and eagles at critical junctures, further solidifying his claim to victory.

A Stellar Short Game
In addition to his impressive long game, Koepka's short game was on full display at the PGA Championship. His deft touch around the greens, coupled with his expert putting skills, allowed him to save pars and capitalize on birdie opportunities. Even under pressure, Koepka demonstrated an exquisite feel for the delicate shots, highlighting his versatility as a complete golfer.

The Mental Game: Rising to the Challenge
Golf is as much a mental game as it is a physical one, and Koepka's mental fortitude was truly commendable. Stepping onto the course with an unwavering self-belief, he exuded confidence in every shot. Even when faced with challenging conditions and pressure-packed situations, Koepka remained composed and focused, refusing to let distractions impede his progress. It was this mental resilience that propelled him to maintain his composure and deliver when it mattered the most.

A Legacy in the Making
Brookes Koepka's victory at the PGA Championship further solidifies his growing legacy in the world of professional golf. With each triumph, he continues to etch his name among the sport's elite, joining the ranks of golfing legends. His remarkable consistency in major championships and his ability to perform at the highest level have placed him firmly in the conversation of the game's greats.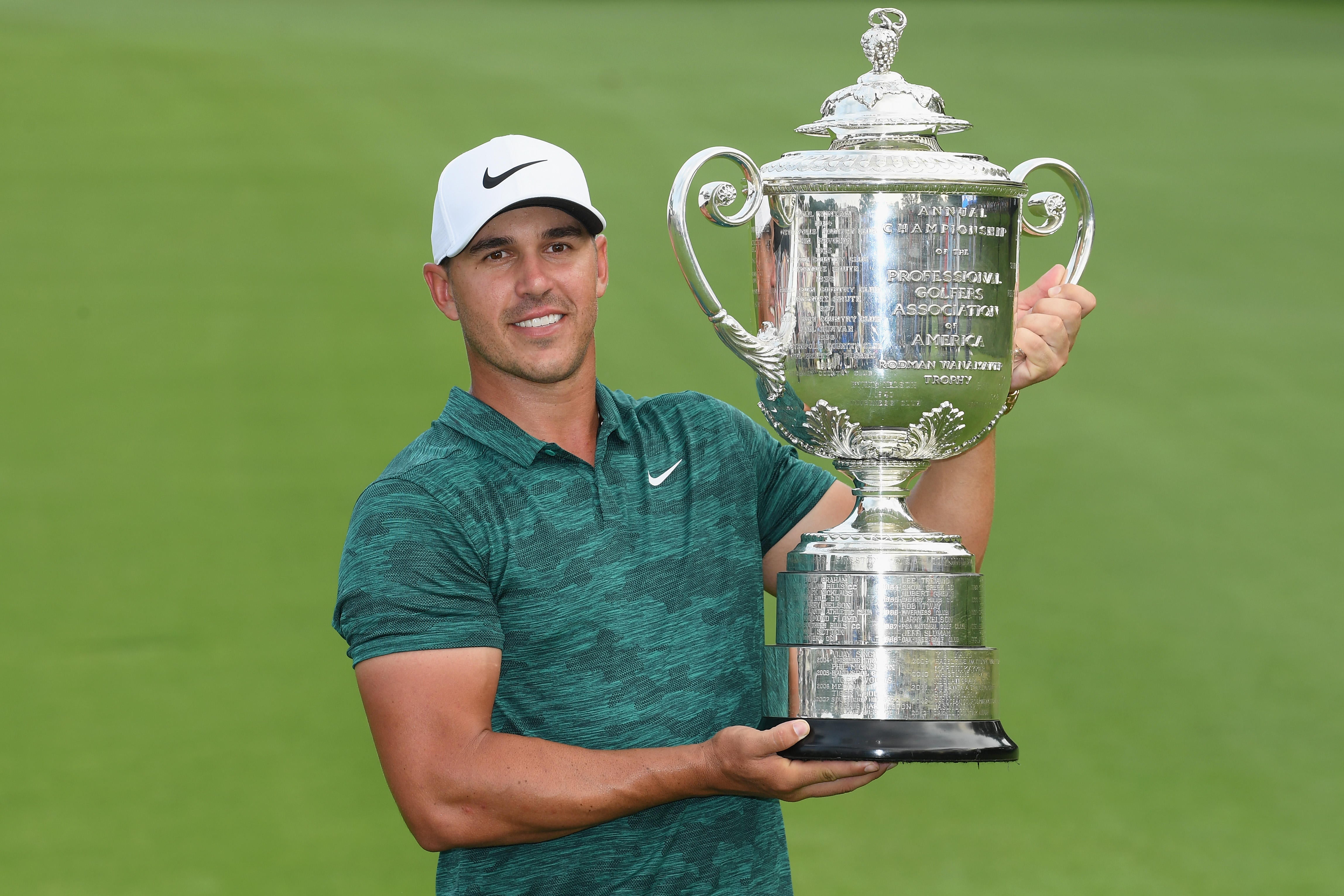 Conclusion
Brookes Koepka's triumph at the PGA Championship stands as a testament to his unwavering determination, exceptional skill set, and mental toughness. His ability to rise to the occasion, deliver clutch shots, and maintain his focus under pressure set him apart from the competition. As he celebrates his latest major victory, golf enthusiasts around the world eagerly anticipate witnessing the next chapter in Koepka's illustrious career. With his unwavering dedication and talent, there's no doubt that he will continue to make his mark on the sport and inspire future generations of golfers.
---